Thank You For Helping Us Reach 80,000 orders!
W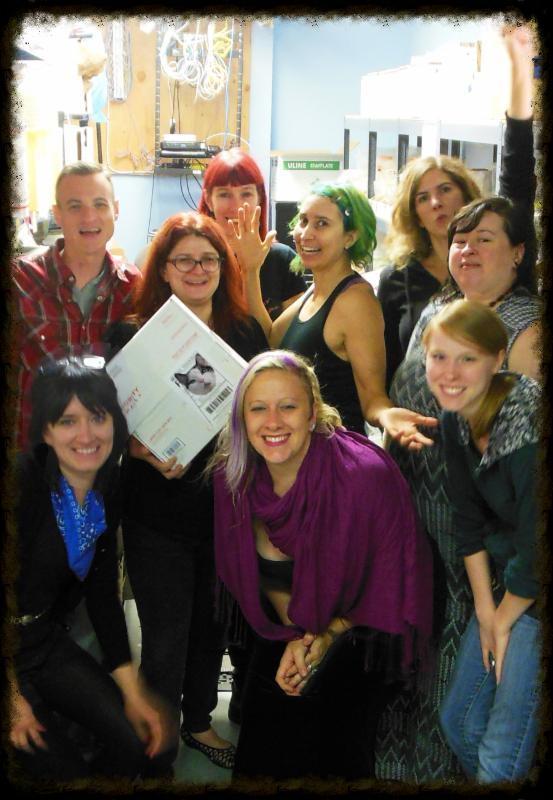 e just received our 80,000th order! Woo-hoo!
We're giving the lucky customer who placed this order an $80 gift card. But we want to share the love with everyone … since really, you ALL helped us get here!  So, for the next 80 hours*, take 8% off your entire order with coupon code 80000.
Plus, everyone who uses the coupon code will automatically be entered to win an $80 gift certificate! (Only one entry per person will be counted in our drawing.)
From humble beginnings in the spare bedroom of my home, to a small studio space, to a MUCH larger warehouse, Blue Buddha has been helping people create beautiful jewelry for many years. (OK, technically, our crew has fulfilled more than 80,000 orders, but we're just counting from when we switched over from hand-written and copy-paste MS Word/Excel receipts, over to our database in 2009. We're also not counting orders from our store in Chicago's Edgewater neighborhood, as the shop has a different sales system than our online ordering one does. Technicalities, schmecknicalities. ;-P
We want to thank you, all of you amazing customers, for making this happen. We are happy that there are so many of you who love making chainmaille, and who are inspired by our products. Thank you, thank you, thank you.
We look forward to the next 80,000 orders!
*Offer valid through Saturday, September 26, 8:34 pm (CT). Cannot be combined with other coupon codes; however, you CAN stack it on top of our normal mix 'n' match discount, meaning you can save up to 28% on base metal rings and 13% on kits & instructions purchased together!