Create birthstone-inspired chainmaille jewelry for November

Our featured November birthstone kit is the popular Elegant Hourglass bracelet. Purchase all-in-one, limited-edition kits on our seasonal page.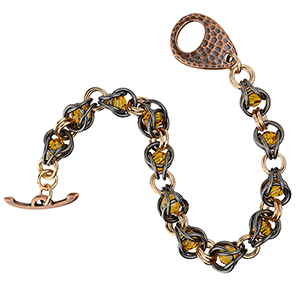 If you'd like to customize a different color scheme, check out the supplies list at the bottom of the Elegant Hourglass page for a shopping list.
Other November Birthstone inspirations (click an image to purchase):