Stay tuned to our blog for a possible final flash sale & other updates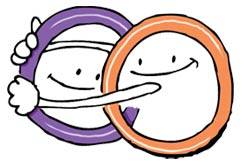 First off, thank you to everyone who's supported us over the past 13 years. These last couple days were definitely bittersweet, and it was so touching to read all the nice wishes on Facebook, our blog and on your order checkouts. You guys are the best. *sniffles*
Flash Sale?
If we have enough inventory remaining, we plan on doing a 1-2 day flash sale this week to clear as much as we can out. We'll send an email and post here and on Facebook if we decide to do this, so stay tuned!
What's next?
Through the end of April, we'll be working hard to ship all your orders and resolve any issues you have. There are also a lot of logistics involved behind-the-scenes to wind things down (ending auto-payments, discontinuing employee insurance, selling/donating our furniture, vacating our space, and so on…).
We are definitely dedicated to resolving any lingering issues, but expect a bit of a delay, especially after April 15 when our staff is reduced to just 4, and again after April 22 when it will be just me. I'm moving across the country so I'll be offline for a few days between the 26th and 28th. After that I'll check email periodically but am taking most of May off to catch my breath and clear my head.
Over the summer, I'll add more tutorials to our Etsy site and restock jewelry on RebecaMojica.com. I'll also write that eagerly anticipated blog post with recommended suppliers.  And I'll be reaching out to some suppliers to see about collaborations. I'm really excited about that last part – I just haven't had a chance to set anything up in advance since winding down B3 has taken a lot of time and energy.
I'll send out 1-2 newsletters over the summer when there's something new to report, and I might even try to get up a video or two, if I can learn some editing!
So, hang tight, and stay tuned. There will be more news!
Thanks again … for everything. I have no words to express how much the past years and all of you have meant to me.