Colorful Pendant Inked On My Shoulder
About a month ago, as Blue Buddha's operations were winding down, I finally decided to get the chainmaille tattoo I'd wanted for, like ever. I thought it would be a nice way to commemorate what we accomplished in 13 years of being in business. Plus, I had a gift certificate from Insight Studios that I'd won in a raffle that I wanted to use before I moved away from Chicago.

Originally I wanted a chainmaille bracelet of Rondo a la Byzantine, arguably my most well-known design. (Seriously, I'm kind of in awe of all the Rondo a la Byzantine bracelets for sale on Etsy at any given time!) However after consulting with tattoo artist Ryan Gutekunst, I decided to go with a bigger piece that would wear better over time. The Quantum Rose pendant is one of my signature pieces, and it had been on the Blue Buddha buttons and business cards, so it seemed appropriate to use that design.
And that's how this mega-huge gauge, colorful version of one of my best-selling pieces came to be!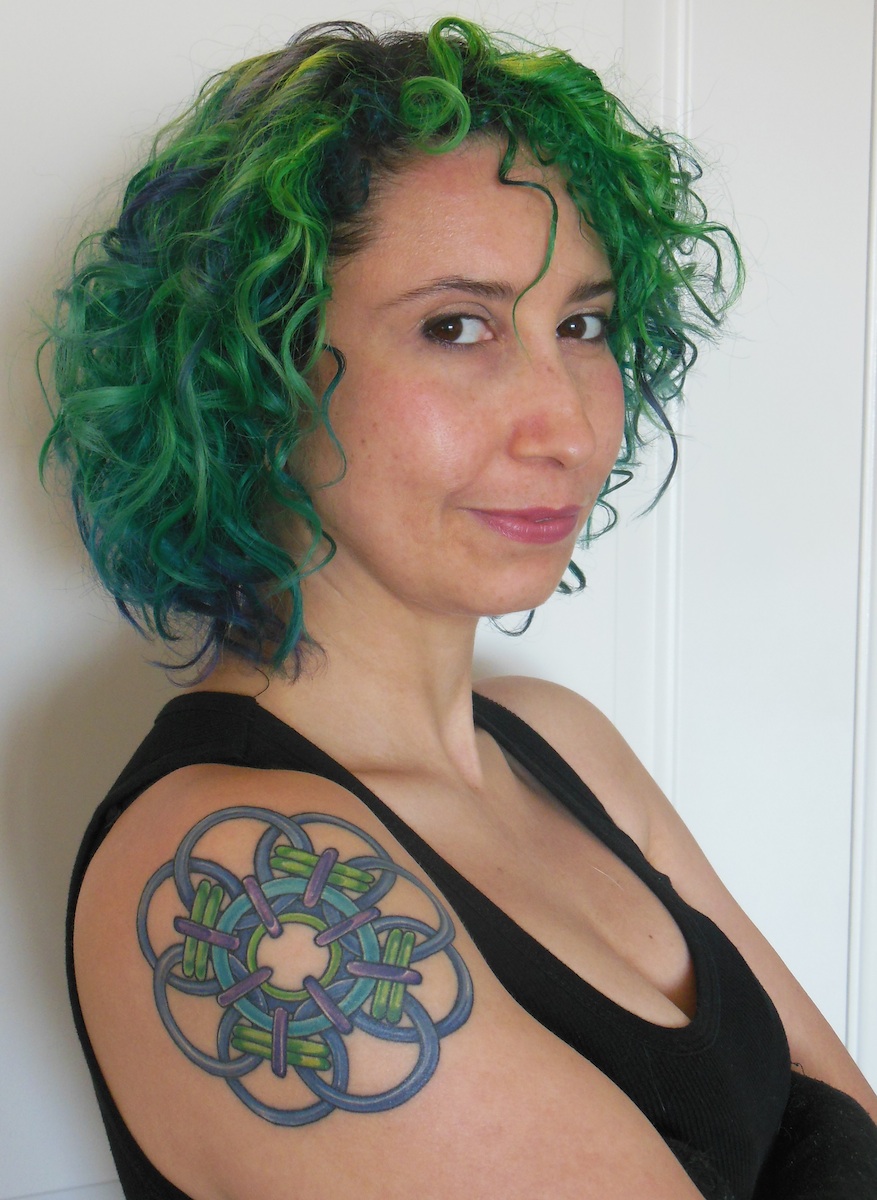 I'm so pleased with the result. When I saw the first post-tattoo photo of my upper body, I had the feeling that the tattoo had been there for years, like it was always a part of me. I love that I was able to bring this chapter of my life to a close with this image. And, heh, I'm already planning my next chainmaille tattoo.

Do you have a chainamille/jewelry tattoo, or have you seen one that you like? Leave a comment, tag @aerobeca on Instagram, or shoot me an email at [email protected] with a link.