Blue Buddha will be closed on Tuesday, July 24 for our first ever Employee Appreciation Day!
One of my philosophies as a business owner is that is is important to not only take care of customers, but also employees— actually, especially employees! When I backpacked and hitchhiked around western Europe a dozen years ago, I was impressed with the generous attitude toward holidays. I vowed to incorporate this culture in my business, should I ever own one. OK, so truth be told, Blue Buddha is a long way from offering 6-week vacations and 52-weeks of maternity leave. *cough* But I do like to make sure our team has time to rest and recover, and that they can spend holidays with loved ones. Everyone even gets a paid day off for their birthday.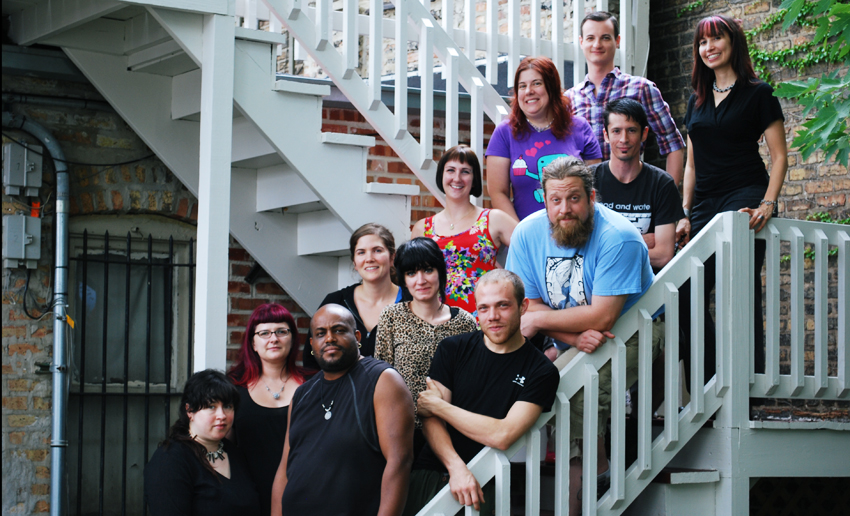 The B3 Team (well, almost the whole team!) Counterclockwise from top right: Rebeca, Jason, Lisa, Jenna, Jen, Nadja, Aimee, Erik, Emily, Dan, Max & Samm.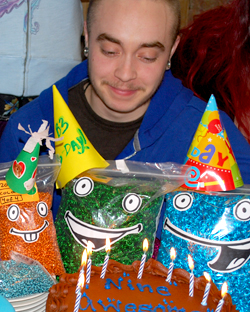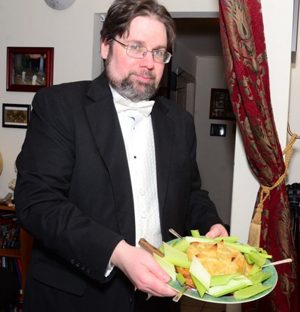 Our other team members: Artie (left, celebrating B3's 9th Birthday with our jump rings) and Matt (right, serving his guests as his Titanic recreation dinner.)

Kat doesn't like having her picture taken so our mascot Zed will stand in for her (he loves the camera *wink*.)
I know that closing store doors is not typical in the retail world, and especially in the Internet world (somehow having a website gives many people the impression that we are here 24/7 working to fill orders nonstop!). But we're not a typical business, and I'm proud of that. People really matter to me, and if employees wind up getting burned out or frustrated, that's going to be a lose/lose situation all around.
We've never officially taken a day to fully acknowledge how much the employees mean to the success of Blue Buddha. So we created our first Employee Appreciation Day next week, Tuesday July 24. This means that we won't be answering phones, shipping orders nor checking email from close of work Monday evening through Wednesday the 25th when we re-open. Some of us are heading up to Six Flags to ride some crazy roller coasters, while others are simply taking a day to rest solo or with loved ones.
I'm lucky enough to have great experiences on a daily basis with the folks at B3. I'm sure you've had some great moments with them too, or with the company as a whole. Feel free to share your favorite anecdotes, or send kudos to the team (I know they'd appreciate it) in the comments field below.

Thanks for supporting us as we take a day to celebrate us! We'll be back to business as usual on Wednesday the 25th!