Blue Buddha To Close Its Doors – Shop While You Can!
For all blog posts related to our closing (including shipping and inventory updates) please see our "closing updates" blog category!
To the 28,000+ amazing customers, fans, designers, students, vendors, interns and friends who've helped make Blue Buddha a wonderful inspiration, I want to let you know we are scheduled to close our website and store this spring when our lease ends. Thank you for choosing to spend your hard-earned cash at Blue Buddha. I am grateful for every single one of you and I want to thank you from the bottom of my heart for making this such an amazing place to shop and work for the past 13 years.
Read on for details on what's next as well as reasons for the closure. Share the news with your friends and feel free to leave comments and questions! And of course, head over to our online shop or our brick and mortar store while you still can!
What's Next?
January
January will essentially be business as usual online and in the store. We won't continue our weekly deals once the current deal ends, but other than that, you may not notice much difference. We're still stocking inventory as normal; if you notice out-of-stocks, most of those will likely be replenished in February or early March (our anodizer is off the entire month of January, hence some anodized aluminum delays).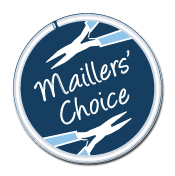 We'll have some new projects to release, including a birthstone project and our monthly Maillers' Choice project. This is our final Maillers' Choice; if you have a subscription to the Maillers' Choice Club, by January 31, you'll receive a store credit equal to the number of months left on your subscription (based on the per-month price for the particular subscription you have). If you'd like to use your credit before January 31, contact us via [email protected] or 866.702.5464 and we'll issue your credit sooner.
If there's a retired pattern, ring size or any other component you'd love for us to resurrect before we close, leave a comment below. We can't bring back everything, but we'll try to bring back a few customer favorites before our website closes!
If you come to our shop for Guided Learning, be sure to use your pre-purchased bundles this month, as we won't have classes in February. If you don't think you can use all your remaining classes, let us know as soon as possible and we'll see what we can work out!
February
ONLINE: You'll start to notice a slowdown in our releases. We'll have one final kit & instructions release, Pirouette, by the end of the month. This will also be your last chance to purchase several kits/instructions through Blue Buddha by our guest designers, though we'll continue to sell Rebeca Mojica designs and standard Blue Buddha tutorials in March and beyond in our Etsy shop.
UPDATE – Originally we planned on releasing Pirouette as our final kit in February. Instead, due to being FAR behind in orders and struggling with stock issues, we will be release Gaylemaille and Vipera Berus in March
If you are looking for specific supplies (sizes, colors, kits, etc) – be sure to purchase them before February ends! Once we start running out of product at this point, we likely will NOT be restocking.
IN SHOP: No classes will be held in February. We'll mark down supply items in the shop, with increasing discounts as the month progresses. (Note that artisan items will NOT be marked down.) On Friday, February 26, we're having a party/celebration – stop on by to say good-bye, grab some GREAT deals on miscellaneous inventory and toast the future with us. Check out the Facebook event for our closing party to RSVP and for more details. The final day of our retail shop is Sunday, February 28.
IN TUCSON: Rebeca's teaching several classes at the Tucson Bead Show. This will be the final show for customers to place pickup orders for Blue Buddha merchandise! Use code TUCSON2016 to get 10% off your total order for pickup during the show.
March
Beginning March 1, all sales are final. Please make your selections carefully as we will no longer accept returns or exchanges for items purchased March 1 or later!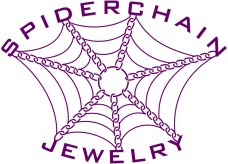 In March, Blue Buddha's rubber ring line will be transferred to Spiderchain.com. I'll be working closely with Spider during the transition. We're excited that the rubber rings have found a new, great home!
April
The final day of Internet sales via BlueBuddhaBoutique.com is Sunday, April 10. We may have some inventory left over that will continue to be sold on Etsy or elsewhere, but we do not guarantee it.
All gift certificates MUST be redeemed by Sunday, April 10. We recommend using your gift certificates sooner rather than later—if you wait too long, the pickings will be slim.

May, June & Beyond
After our website shuts down, I'll likely continue to sell a few instructions and the occasional kit/other project in our Etsy shop, and I'll relaunch (and actually have time to update!) rebecamojica.com
I'll release Pirouette and colorful Rondo a la Byzantine during the summer.
Note that B3 gift certificates are not valid for Etsy purchases or rebecamojica.com purchases; make sure to use your gift certificates on bluebuddhaboutique.com before April 10, or in-store before February 28.
I'll still be around teaching (check out my classes at Bead Fest!) and hope to have time to release video tutorials as well. I would love to revitalize Blue Buddha at some point and bring it back in a different format or take the business in a new direction. I'll likely take a few months to clear my head and get some clarity on where I want to go next, but I'll still be around and making maille for sure!
I'm also talking with Weave Got Maille about the possibility of doing something with them. I'm really impressed with their company and would be honored to work with them.

If there are particular things you'd like to see me do (videos? book #2? other projects?), take a moment to leave a comment below. I'll likely have a more detailed survey in the next couple months, too.
Why Now?
This obviously was not an easy decision to make; I've poured my heart and soul into this business for the last 13 years.
I am a creative person at heart and over the past few years the demands of the business itself became all-consuming, taking me away from the creative side. Not only that, but for the past two years, I put more money into the business than I took out of it—which means I was paying in order to work!  I knew I was bringing joy to many customers all over the world, but at the same time, it was clear the business model wasn't working overall.
For the past several years, we've spent an extraordinary amount of time and energy dealing with manufacturing issues. Due to my desire for ultra-high-quality rings, we focused on improving the consistency of our aluminum anodizing (we spoke with hundreds, yes hundreds, of companies to try to solve our issues… because, no, we don't like it either when our gold is orange-hued or the red looks more like pink or there are pesky un-anodized splotches). We also wanted to keep our base metal rings sized the same across all metals to make it easier to mix and match, but we constantly – constantly! – encountered batches of rings that weren't quite right: just a hair too big or small (likely due to temper issues with the wire), meaning that certain patterns wouldn't work. Some of the vendors we use have 3- to 4-month turnaround times. Certain vendors increased our re-order amounts by so much, it became all but impossible for us to order from them unless we wanted inventory sitting around for the next 8 years. All of these issues combined led to a growing number of out-of-stocks, which meant we weren't able to give our customers rings and kits.
Additionally, the labor required was intense. We're too small a company to use automatic packing machines to make our kits, especially the customizable ones, so we use humans to label and pack everything. I love being surrounded by humans instead of robots. I also believe in paying a living wage and providing health insurance and paid time off … and the financial costs ultimately began to weigh heavy.
At the same time, online sales had been in steady decline; on some days this year our sales were about half of what they were in 2012. We cut staff yet still struggled to keep up with orders and all our initiatives. The entire crew at Blue Buddha was busting their butts to come up with amazing tutorials, new designs and interesting components, and we think we did create some great product lines, but the income they generated wasn't enough.
All of these are issues that could and should be tackled, but I concluded that they weren't issues that I wanted to work on. I'm a firm believer in sticking to my talents and working on things I'm already strong in. Which, for me, is the creative side. I realized I was great at building a business from nothing; we certainly reached $1 million in annual sales faster than I ever thought we would. But a completely different set of skills is required to maintain and grow a business from there. And those skills, I lack. So it is time to once again redirect my energy toward something I'm good at, and time for the staff of Blue Buddha to move on to other enterprises that also allow them to flourish.
Unlike when I started my business in 2002, there are now many, many chainmaille suppliers out there who create quality rings and kits. I'd love to partner with one or more of them to bring my designs to the crafting industry … to take the responsibility of sizing, burr-free and shiny rings, color matching, etc. and put it on the shoulders of someone capable of handing that, rather than onto my shoulders. That second book that everyone has been bugging me about for the past 5 years…? Yeah, I'd like to take some time to work on it (finally!) and find some suppliers to provide the rings needed to make the projects. The videos which I used to regularly make and now don't have time to do? Yep, I'd like to fire those up again, too!
Blue Buddha has some fiercely loyal customers, and you can be sure that I'll keep you in the loop and will provide you with recommended suppliers for various metals and components as we wind down.  You guys are the reason I started the business in the first place, and I'm looking forward to staying in touch and continuing to contribute to this industry.
A Final Personal Note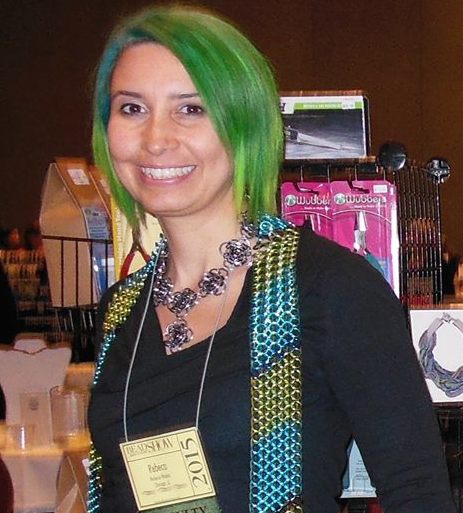 This has been a terrific journey for me. I'm excited about perhaps someday returning to take Blue Buddha on a new, different path. I want to keep doing things that inspire people. I want to continue making meaningful connections with other humans beings on this planet.
Honestly, I breathed a sigh of relief when I decided to close Blue Buddha for now. I'd spent so much of the past few years working longer hours than ever before, sacrificing time with friends and loved ones. I also stopped doing volunteer work and activism, which had been a big part of my life before and I sorely missed those activities. If I were spending my time at work doing what I loved (teaching and creating), I might have been able to hold off a bit longer … but by the end, I was spending my time on marketing and business strategy issues, and didn't enjoy it. (Plus, you know, the whole not getting paid thing was pretty stinky!) It all took a toll. Over the summer my doctor told me in no uncertain terms, "Rebeca, you've got to take steps to reduce your stress level." I paid attention to this and vowed to start thinking more of what I needed to do to take care of myself.
I now have the opportunity to start over, to work on some new projects, including a second book. I was approached by a company to work on a project (which I'm sworn to secrecy about for now) and I am more excited about this project than I have been about anything for a long time. I am eager to roll up my sleeves and get back to my craft table!
I offer a deep and sincere thank you to the thousands of you who have supported Blue Buddha in the past and those who now support me and all the members of the B3 crew as we continue down our life paths. Thanks to everyone I've met in person and those I met "virtually"—in particular, I'm touched by the many folks who opened their homes to me when I traveled, those who bought me dinner or gave me a ride, those who presented me with gifts of gratitude—I'm humbled by your generosity of spirit, and you are an inspiration to me.
More than anything, I will miss the team at Blue Buddha. Our current crew, plus everyone else who has ever worked with us—well, you are the best co-workers I've ever had, anywhere. I'm honored you chose to work at Blue Buddha. I thank you deeply and wish you much success as you move on to greater endeavors.
I love humanity and this planet, and look forward to finding new ways to make the world a better place.
Until we meet again – rock on!