UPDATE! Scroll down to check out the "aftershock" blog added to this blog bomb 2/21. One more chance to enter to win!
---
We had so much fun with our blog hop in November that we could hardly wait to do another one.  This time around, we're doing a blog "bomb" – 4 blogs, 4 giveaways, all in one day.  BOOM!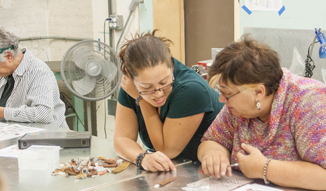 The theme for this explosion is learning.  Whether it's picking up chainmaille pliers for the first time, starting a new weave or really venturing into a new craft of any kind, taking those first few steps is altogether exciting, scary and confusing.  But that's what makes it worth doing!  In re-launching our jewelry-making classes, we are energized knowing we'll get to help lots of folks take these kinds of leaps, lead them through breakthrough moments and watch them create beauty.  We also can't wait to do some learning ourselves as we invite makers of all kinds into our space for monthly CRE8TIME Maker Studios.
There's something special about coming together to create as a community and we've really been missing that in our space.  We can't wait to invite you in to part of it (and yes, we're still brainstorming how to include folks not within driving distance in the fun!)
---
In the spirit of our diverse community, we have a very cool group of crafty bloggers participating today.  Make sure to click through on each of their posts below and leave a comment.  Doing so with automatically enter you to win a kit and instructions for our "Flowers" bracelet project.  (Please note: giveaways are open only to US residents this time around.)
---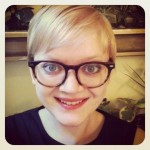 Hands Occupied | Blogger: Heidi Gustad
Heidi Gustad is an experienced blogger who has worked with Michaels, Etsy, iLovetoCreate, EKSuccess Brands, Cricut, and more. She currently writes for Mod Podge Rocks!, Discover Paper, Craft Gossip and The Good Weekly. Heidi is also a Librarian when she's not crafting up a storm. 
Check out Heidi's post documenting her first chainmaille project. (P.S. – We love that B3 Team member & ambassador Darlene was part of her inspiration to learn!)
---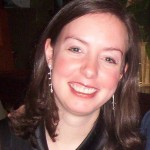 Lovestruck Jewelry Blog | Blogger: Sara Richardson
Sara Graham Richardson's jewelry-making journey began in 2005, when she was hired to be an assistant editor for a new magazine called Step by Step Wire Jewelry. Having been hired for her journalism background at the time, she knew almost nothing about jewelry. With some encouragement, she discovered a new creative medium for herself and  now sells chainmaille and wire jewelry through her small business, Lovestruck Jewelry.
Check out Sara's post all about the different ways to learn chainmaille.
---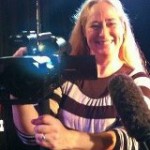 ChiIL Mama Blog | Bonnie Kenaz-Mara
Bonnie Kenaz-Mara (AKA:  ChiIL Mama) is a a freelance writer-videographer-photographer with a P.R./Marketing & Theatre Arts degree from Miami University and over 25 years of experience in the business.  She and her two kids have taken on chainmaille jewelry through two previous blog hops with Blue Buddha Boutique and have proven crafting can be a family affair!
Check out Bonnie's post all about creating community and passion through art!
---

BONUS! BLOG BOMB "AFTERSHOCK" – ONE MORE GREAT POST + GIVEAWAY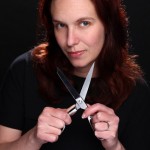 Poise.cc Blog | Cinnamon Cooper
Cinnamon Cooper taught herself to sew on her Holly Hobby sewing machine when she was a wee lass. She made the cutest outfits for her cats and dolls. Eventually she realized that sewing handbags and totes was great fun because they didn't have to fit her hips or her waist which eventually led her to create www.Poise.cc — a small handbag empire where politics are fashionable and where handbags are designed to suit your purse-onality.
Check out Cinnamon's post all about finally finishing her first chainmaille project, 6 years later.
---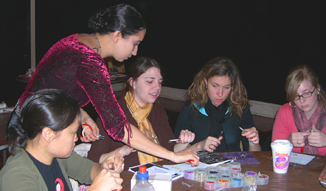 Finally, make sure to leave a comment here on our blog to be entered to win the grand prize: One FREE 3-hour, chainmaille jewelry-making class held at Blue Buddha Boutique.  The winner will get to choose which class they would like to attend from all our upcoming classes and should be prepared to attend the class in-person.  We do not currently offer our classes online so this giveaway is really for folks nearby (or willing to travel) only.
Go!  Get inspired!  Leave comments!  Win cool stuff!  All contests will end at midnight CT on Tuesday, February 26th.
**Please note: Your comment may not appear right away.  In order to prevent spammers and robots from taking over our giveaway, we must approve comments, particularly from folks who have not commented on a previous blog post.  We will do so frequently throughout the day, so we'll get to yours soon!