Thanks To All The Wonderful Blue Buddha Customers For Helping Reach This Milestone!
Disclosure: Some of the links to products below are affiliate links, meaning, at no cost to you, I may earn a commission if you click through and make a purchase. It helps me create content like this for you, and I thank you for your support.

UPDATE Dec 19: List of winners added at bottom of post.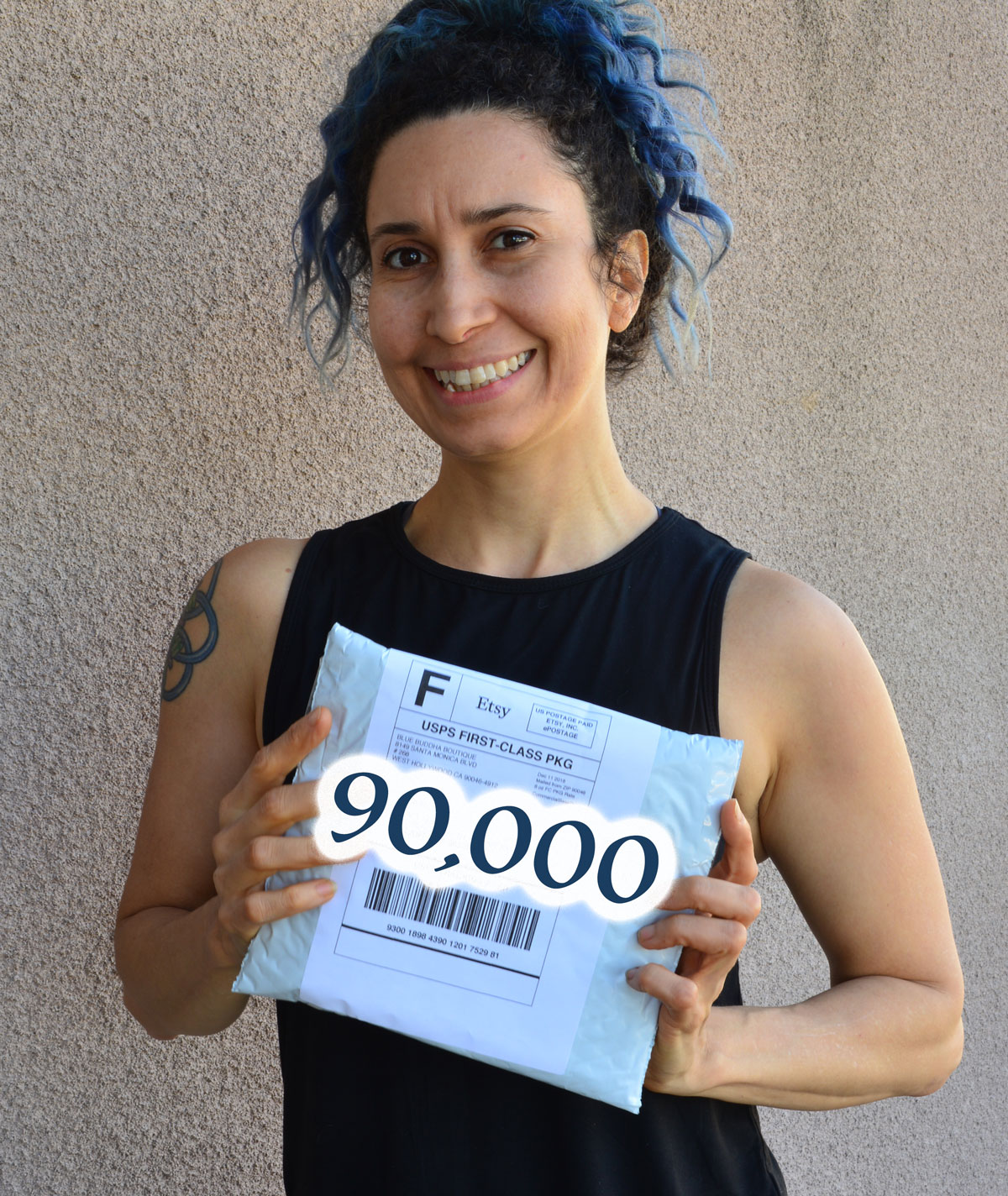 Yesterday we shipped our 90,000th order! Wow, thank you so much!
The lucky customer who placed this order has received their entire order for free. (Coincidentally his order came exactly seven years after he first received my book CHAINED, how cool is that?)
Of course we want everyone to be a part of the celebration! So….
For the next 90 hours* save 10% off your entire order with coupon code 90KORDERS. You can use this code on the Blue Buddha Etsy Shop, the Rebeca Mojica Jewelry website and the Rebeca Mojica Jewelry shop on Etsy.
All customers who use the coupon code will automatically receive a chance to win a grand prize $90-off coupon code valid for any of the B3/RMJ shops. (Note: Multiple orders from the same person do not yield additional chances; each person receives 1 chance total no matter how many orders placed during this time).
No purchase necessary: Leave a comment on this blog post for 1 chance to win! (Multiple comments will not be counted as additional entries.)
If you don't win the grand prize, you might be one of 9 lucky runner-ups to receive a $10-off coupon code.
Good luck! 
* Contest ends and coupon code expires Saturday, December 15 at 9:43 am PT. Winners will be selected and notified within 72 hours.
---
A Look Back

It's amazing and bittersweet to think how much has changed since hitting the 80,000-order mark three years ago. Later that same year, we made the tough decision to close the shop. 😢
Eventually I resurrected many tutorials to sell on Etsy and took some time to help develop award-winning chainmaille craft kits for kids. Slowly, the B3 Etsy shop has grown and now features kits, tools and jump rings, including kits from other vendors so you can get your chainmaille craft on all in one place!
Obviously Blue Buddha Boutique wouldn't have made it to 90,000 orders without all the amazing employees, guest designers, and instructors—and a select few who were all of the above!—who worked tirelessly for this company. You may be here no longer, but I think of you and am grateful every single day. And thank you to all the advisors and mentors I've had throughout the years.
I want to offer a very special thanks to the customers who've cheered B3 on and supported us through the ups and downs, especially those who continue to purchase from Blue Buddha to this day. You rock.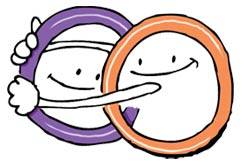 UPDATED December 19:
Congrats to the winners!
Grand Prize $90 off coupon code – Kendall Rydell
Runners up $10 off coupon code – Susan Burkhart, Kimberly Frank, Lei Kaniumoe, Amy Meador, Jim Pettit, Frann Ramales, Diane Smith, Ann Stolzman, Sue Vogen
Official Sweepstakes Rules
1 – No purchase necessary. A comment on this blog post counts as an official entry. Multiple posts from the same person do not count as additional entries. Alternatively, participants may enter by using the coupon code 90000 to make a purchase on the Blue Buddha Boutique (B3) Etsy shop or on the Rebeca Mojica Jewelry website or Rebeca Mojica Jewelry Etsy shop. Multiple purchases do not count as multiple entries.
2 – Eligible to persons 18+ worldwide.
3 – Sweepstakes begins Monday, December 10 and ends Saturday, December 15 at 9:43 a.m. PT.
4 – One (1) Grand prize: $90-off coupon code valid for Blue Buddha Boutique or Rebeca Mojica Jewelry. Nine (9) runner up prizes: $10-off coupon code valid for Blue Buddha Boutique or Rebeca Mojica Jewelry. Odds of winning depend on number of eligible entries received.
5 – Winners will be randomly selected from all eligible entries by using an online random number generator, with each number corresponding to one entry.
6 – Sponsored by Blue Buddha Boutique, 8149 Santa Monica Blvd #268, West Hollywood CA 90046
7 – All prizes will be awarded. All winners will be notified by email within 72 hours of sweepstakes end. Winners have 5 business days to respond and claim their prize. If winner has not responded within that timeframe, winner forfeits the prize and a new winner will be selected. The email will come from [email protected].
8 – List of winners will be posted on the B3 blog and can also be obtained by emailing [email protected] after December 31 2018.